Bye-Bye Bangalore, Vanakkam Chennai!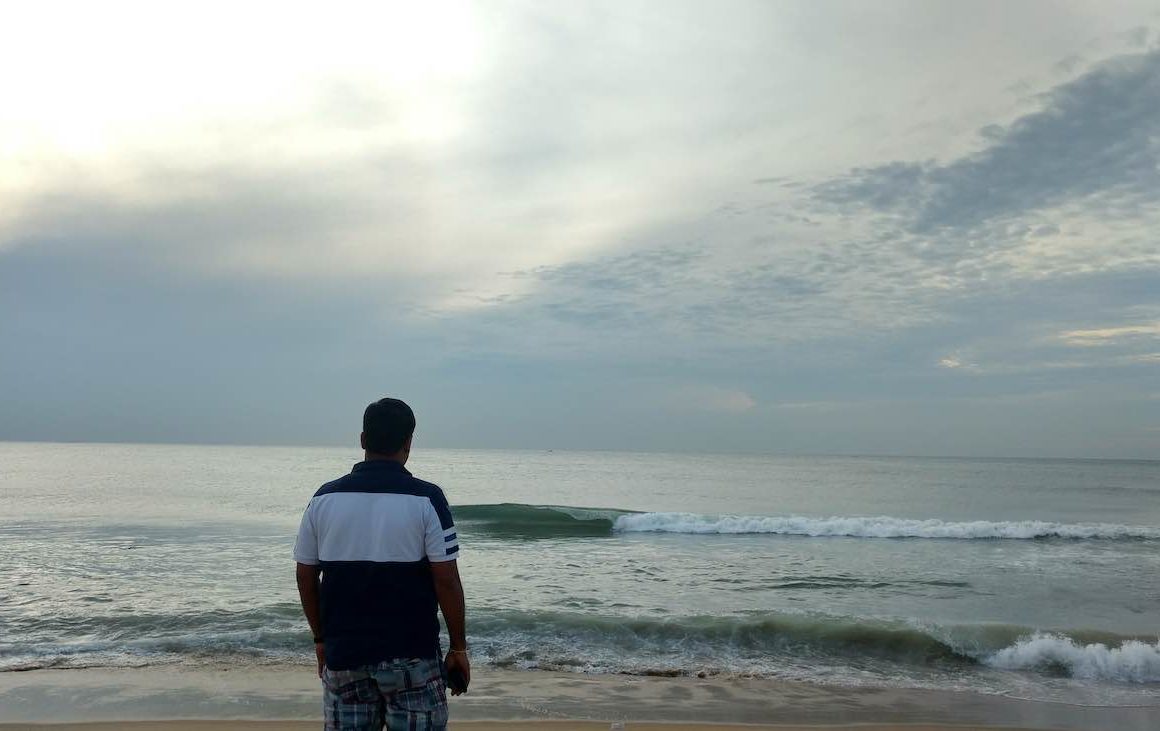 It might be a boring read if I start narrating my entire thought process, big moves taken during the last 2.5 months with my decision on moving outside IBM, that too to a new State altogether (To Chennai, Tamilnadu from Bangalore, Karnataka), losing all comfort I am used to and in order to venture out and conquer new horizons.
Here I am Living in The Chennai City, The Detroit of India for the last 1 month! Can't believe it has happened already. I have just set my foot on to this City which I hated once for unknown reasons. Blame the perceptions, pre-conceived notions and the malign conspirators 😛
"First month in Chennai has been awesome." – One would presume I am overexcited! That's alright. I have my reasons to believe so. Below are some:
Weather – Believe me or not, I am not mistaken! At least from mid of October till early January, Chennai does have pleasant weather. To be honest, it has been either cloudy or rainy at least few minutes every day since I landed here. For your reference, here is a URL that will act as a reference for what I said. http://www.accuweather.com/en/in/chennai/206671/november-weather/206671
Traffic and transportation – Another big comfort I enjoy is the ever moving traffic facilitated by the broad roads, roads' good condition in general, availability of multiple modes of transportation and multiple approaches towards any destination. Have travelled in the Electric train, Bus, Auto, Minivan, Two wheeler and four wheeler so far. Looking forward to experience the Chennai Metro Train soon.
Roads and speed limiters – People who lived in Bangalore, especially North Bangalore would vouch for me this particular point. Devious death pits, super-bothering speed breakers (not limiters) and dirt-racing bumpy roads are essential perks of the daily journey to office and back home. The above said conditions have not changed at all for years now quoting Metro work and non-stop construction going on. Driving or Riding within the city and outside has been wonderful.
Good food – Thanks to relatives and friendly office colleagues! I have started indulging in guzzling food delicacies from select street vendors, cost-effective restaurants and popular specialty places known for decades. I must say it is absolutely encouraging provided I keep a check on my weight. I have been promised to be taken to many such destinations soon! Looking forward to it.
Theaters and Movie Tickets – Never knew this in the past that Chennai has uniform movie ticket rates across the city. Be it an individual movie hall or a posh multiplex, whether it is week days or weekends, the movie ticket rates are Just INR 120. I salute every single one of them who made this possible. Amidst the busy schedule with settling in the new city, have already watched two movies this month. http://timesofindia.indiatimes.com/entertainment/tamil/movies/news/Film-tickets-to-cost-only-84-not-120/articleshow/49592322.cms
Needless to mention, I am however alerted to stay neutral with my opinions and wait till the notorious humid summer weather conditions strikes me during April-May. Will be interesting to write a post on that too. Let's see.